See on Scoop.it – Saving All Animals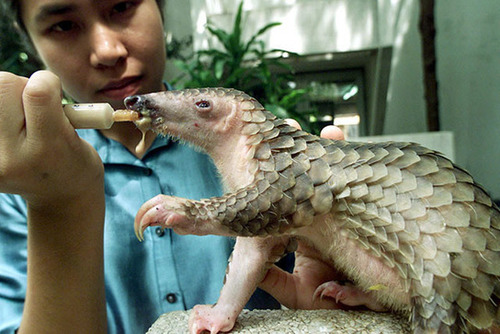 Why pangolins are the new rhinos.
Pangolins are among the oddest and least-familiar animals on Earth. They're mammals, but they're armor-plated. Their chief defensive posture is to tuck their heads under their tails and roll up, like a basketball crossed with an artichoke. (It works: Even lions generally can't get a grip.) They have tongues that are not only coated with a sticky, fly paper–like substance but can also extend up to 16 inches to probe into nests and snag ants for dinner. They're shy, nocturnal and live either high up trees or deep underground….
See on www.takepart.com